Submitted by Numerian on February 25, 2011 - 2:48pm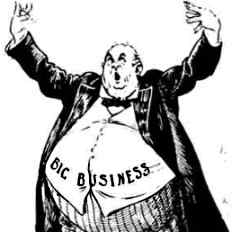 Even if the settlement being offered by the Obama administration is accepted, it doesn't give the banks relief on the securities fraud claims or evasion of back fees for recording mortgages.
Reports have begun to appear in the American business press of a possible settlement among banks and their regulators over the mortgage mess in the U.S. The various players in this settlement are leaking stories to business reporters in order to place on the public square their negotiating positions, which can often serve to define the terms of the discussions taking place in private. For those of our readers who are not Americans, we need to apologize in advance for the convoluted, and you might even say ugly, manner in which policy is made in Washington when so many different players are involved. We'll try to keep the description of what is going on basic and understandable, but don't be surprised if you feel like you've wandered into an abattoir where sausage is being made. First, let's go down the list player by player, and see what they want out of a possible settlement.