Submitted by Robert Oak on November 11, 2012 - 6:03pm
Food stamp usage has soared to a new record high of 47,102,780. As of August 2012, 1 in 6.7 people are on food stamps in the United States. That's 15.0% of people living in America are on food assistance. The United States population in middle of August 2012 was 314,484,000 and this figure includes everyone, including Americans overseas. Food stamp usage increased 2.9% from August 2011 and 0.9% from July 2012.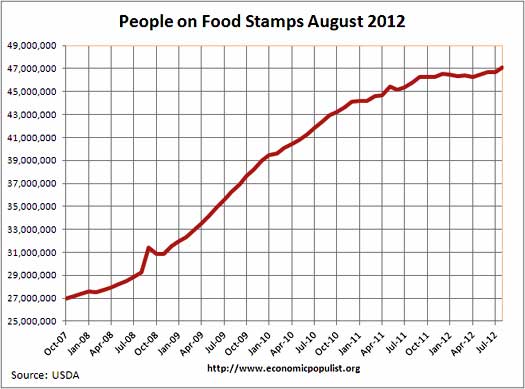 Since October 2007, food stamp usage has increased 74.4%. Population has increased 3.9% during the same time period. That is how badly America is hurting.