The April 2010 ADP employment report is out.
Nonfarm private employment increased 32,000 from March to April 2010 on a seasonally adjusted basis.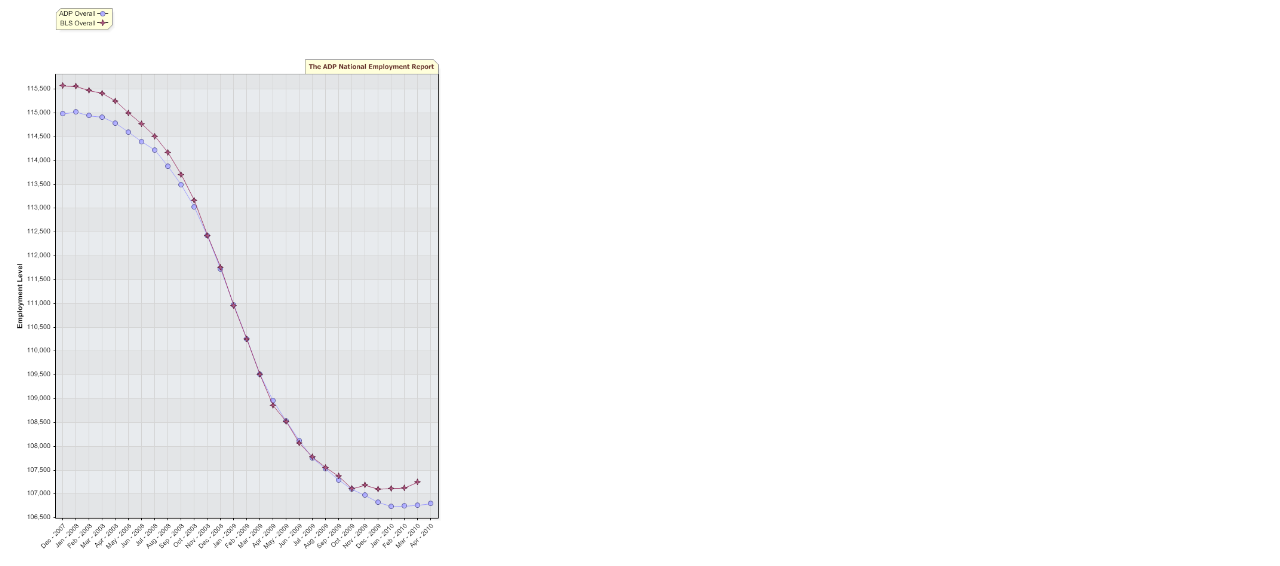 The March 2010 ADP report was revised up.
Employment from February to March 2010 was revised up, from a decline of 23,000 to an increase of 19,000.
ADP only includes private non-farm jobs, not government jobs. The service sector saw 50,000 jobs but goods producing jobs declined by 18,000. Goods producing jobs includes construction, which has been DoA due to the housing bubble bust. ADP reports manufacturing alone created 29,000 jobs.
Medium sized businesses created the most jobs, 17,000 with only 1,000 jobs created by small business.
ADP on the death of construction jobs:
In April, construction employment dropped 49,000. This was moderately higher than last month's decline of 38,000. This was the thirty-ninth consecutive monthly decline, and brings the total decline in construction jobs since the peak in January 2007 to 2,159,000.
The financial services sector also dropped another 14,000. Glad the big banks are doing so well? (Anyone else recall the propaganda sold during TARP that we had to save the banks to save middle class jobs?)