Cook outs, barbeque, Frisbee with the pooch, family and friends. A time to relax and gear up for fall. Even the Department of Labor has gotten into the spirit of things with a labor day picture history.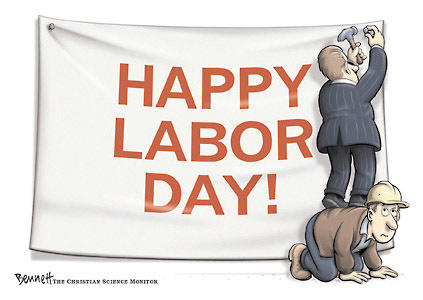 Meanwhile the European stock market nose dived, Germany is down over 5%, and sovereign credit default swaps surged to records.
Some of the declines in Europe are due to America's jobs crisis. Yet, this tweet claims the European Banking situation is much worse than 2008.
To make matters worse, tomorrow is looking like a stock market blood bath again, with Dow futures down 200 and Gold spiking.
Enjoy your burgers now for tomorrow is going to be one hell of a nasty fall.
What's on your mind this Labor day? Tell us below!