Housing Starts and Building Permits was released and starts are down 5.9% from last month with permits down 1.6% from January 2010. Housing completions were down 5.4% from January.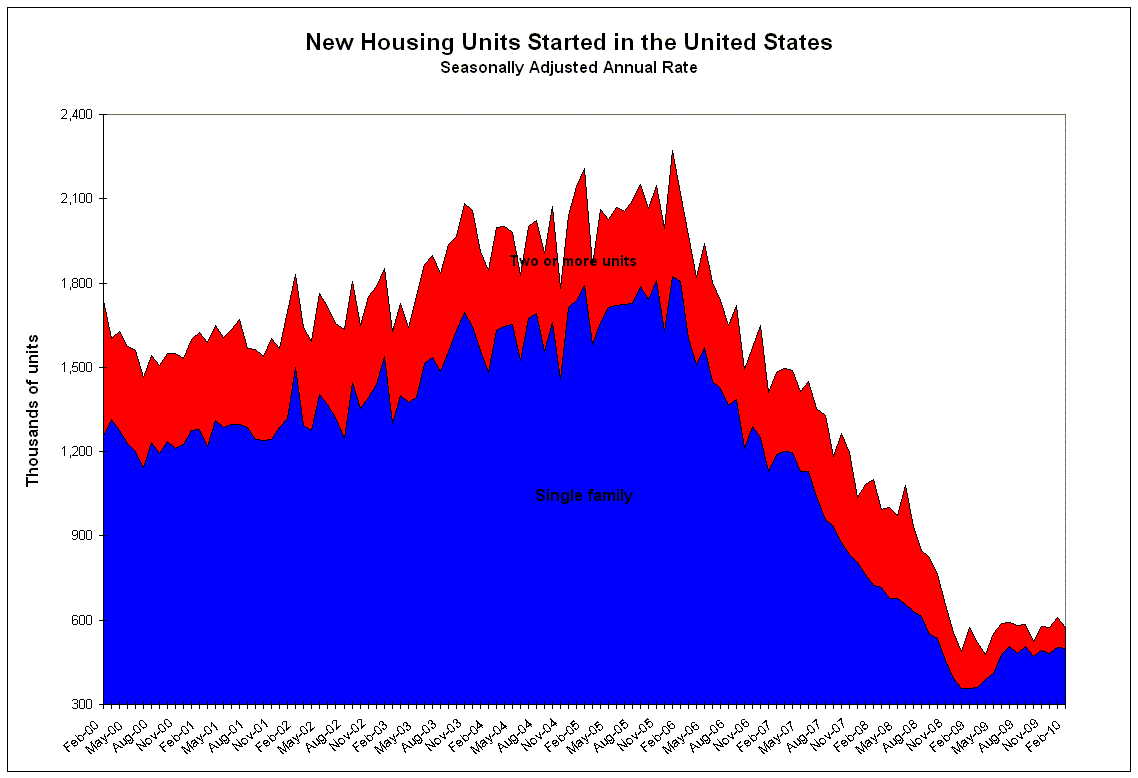 Click on Graph to Enlarge
Privately-owned housing starts in February 2010 were at a seasonally adjusted annual rate of 575,000. This is 5.9 percent below the revised January 2010 estimate of 611,000.
As usual, Business Week blames the snow. Note these numbers are seasonally adjusted. I guess in summer they will blame the heat and storms.
Econompic Data has created a graph of regional breakdowns and calls the graph epic.
Calculated Risk says inventories are being absorbed, although assuredly correct, CR is the uber housing analysis site, I don't see where that really is spelled out in this data.
On the blaming of the weather, Calculated Risk notes:
Of course some builders started spec homes to beat the tax credit expiration - and that boosted starts temporarily.
So, there is a bunch of record snow being wiped out by a tax incentive.