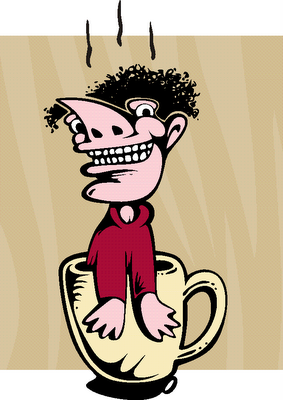 Good Morning! Rise and Shine! Get that Cup O' Joe...
break out the O.J....hang out with the pooch...time to check out the Funnies!
First up is a review of Mankiw's 10 Principles of Economics from the Stand Up Economist
and now time for some cartoons:
Who can not have a little Tomorrow:
Going out with a song! Back in 2006, a colleague sings an ode to Federal Reserve Chair Ben Bernanke for his appointment.