Sponsored by AIG - We're the people who need more money to explain why we just spend your money on trips and champagne. See how committed we are? Here at AIG we're spending millions in advertising telling you just how sorry we. Seriously. We'll toast to it.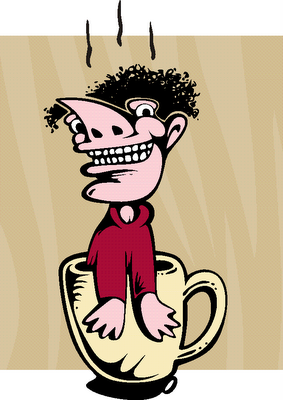 Good Morning! Rise and Shine! Get that Cup O' Joe...
break out the O.J....hang out with the pooch...time to check out the Funnies!
This week is ode to money holes. Now on cable the talking heads are debating....
Should The Government Stop Dumping Money Into A Giant Hole?
Market Update
and now a song....
Monster Cash
Bernanke's Billions
Bernanke Send us Some Green Song