You are going to have to do it yourself.
The one thing I've consistently seen on the progressive web sites whenever someone points out an economic problem is an attitude of, "Just wait until Obama gets in. Then he'll fix this."
This is delusional thinking! It's as bad as the mindless, head nodding of the Republicans when Bush told them that people hated America "because of our freedom."
For instance, there is talk of a "New New Deal". Obama is promising universal health care.
Where exactly is this money going to come from?
First of all, we need to get a grip on what we are facing.
An Economic Time-Bomb
The Bush Administation and Federal Reserve has worked hard to make certain that the costs from the credit bubble bust will be pushed onto the next administration.
For instance, the FDIC has only taken over 8 banks so far, but they'll be taking over hundreds of failed banks in the next couple years.

"They are dragging their feet in forcing these banks to reserve realistically," said Bert Ely of Ely & Co., a bank consulting firm in Alexandria. "Some of these banks could have been closed two or three quarters earlier."[...]
The pace of failures will probably increase, particularly if the economy remains weak.

Federal regulators listed 90 institutions as troubled at the end of March, about 1 percent of U.S. banks and thrifts. The list is expected to grow when it is updated at the end of August. Historically, regulators end up closing about 13 percent of the institutions.

Some analysts say that regulators are understating the problem. Gerard Cassidy, an analyst with RBC Capital Markets, estimated in July that more than 300 banks could fail over the next three years.
America's banks are dragging their feet on writing off enormous losses that will cause dozens of banks to be insolvent. How large are the losses? No one knows for certain, but some estimate the losses to be $1 Trillion to $2 Trillion. Banks have "only" written off about $500 Billion so far.

Why would the losses be so large? Why would the banks continue to go under? Because 45% of homes purchased on 2006 are now underwater (i.e. owe more than they are worth), and a third of all homes bought in the last 5 years are underwater. And that doesn't include people who have taken out home equity loans or second mortgages. The number could be as high as 55-60%.
As I've pointed out before, negative equity is the leading cause of defaults and foreclosures in America today. Also, negative equity precludes a homeowner from any refinance bailout package.
The subprime market has stopped getting any worse. Yet the banking system isn't getting any better. That's because the real estate implosion is working its way up the chain to the Alt-A and the prime Option ARM markets.
Banks are currently foreclosing on 1,300 homes every single day in just California. Even that doesn't reflect reality because people are living in their homes 12 months after making their last mortgage payment. There simply isn't the manpower available to kick all these people out.

Based on an independent analysis by Chris Whalen from Institutional Risk Analytics, 8 percent of all banks, or around 700 banks have been identified as "troubled." This is quite a divergence from the FDIC estimate.

U.S. banks hold roughly $6.84 trillion in bank deposits. Almost $2.6 trillion of these deposits are uninsured. There is only $274 billion of the $6.84 trillion as cash on hand at banks. This means that $6.5 trillion has been loaned to consumers, businesses, developers, etc. The FDIC has $53 billion to cover $6.84 trillion of deposits. Does that give you a warm feeling?

The U.S. banking system is essentially insolvent. The Treasury, Federal Reserve, FASB, and Congress are colluding to keep the American public in the dark for as long as possible.
Saying the American banking system is insolvent is a very strong claim. What proof is there of that?
The Financial Accounting Standards Board recently voted to delay implementing new accounting rules until November 2009. These rules would have forced banks to bring $5 Trillion in bad loans onto their books, thus immediately forcing hundreds of banks into bankruptcy.
Oh, sure. We could delay the rules again, but would that make the banking system any more solvent? Is a lie put off until tomorrow any less of a lie?
Banks have been using all sorts of Enronish accounting trickery to avoid booking all these losses. One of those methods has been to off-load their bad debts onto the Federal Reserve portfolio. The problem here is that the Fed's portfolio has already been poisoned to the point that it can't bailout Wall Street anymore.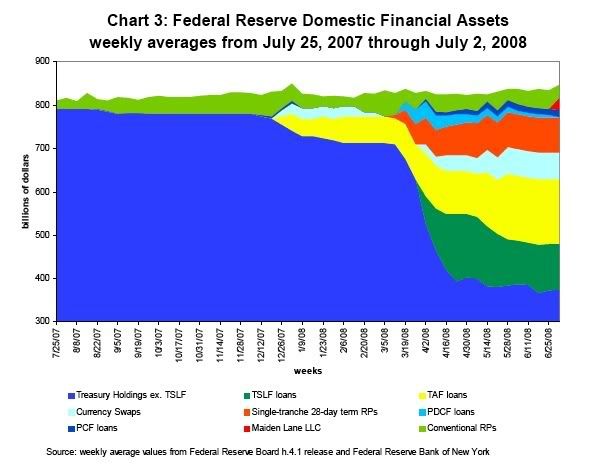 The same story applies to the FHA.
While you weren't paying attention, the federal government has already put you on the hook for $4,748.62 to bail out Wall Street bankers. These massive bailouts have increase the monetary supply and pushed up the inflation rate. Some expect inflation to reach the double-digits as early as next year.
Partying Zimbabwe-style
The Bush Administration will be leaving America with a record budget deficit that will only get worse next year, and a monstrous trade deficit.
These twin deficits require America to borrow $2 Billion a day, 365 days a year, from foreigners in order to maintain our unsustainable lifestyles. That money is coming directly from autocratic governments that don't have our best interests at heart.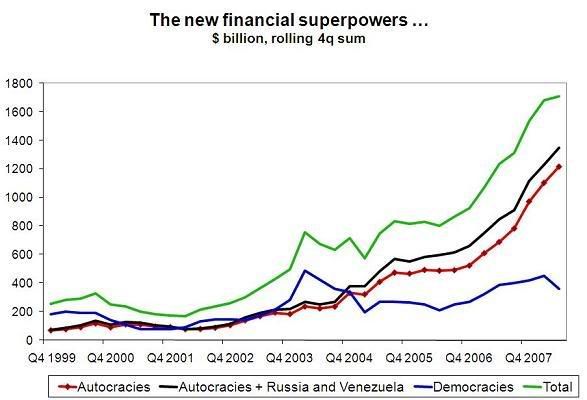 What does that mean? It means that countries like China now call the shots on our most important domestic policies.

Investors in Asia, the biggest foreign owners of Fannie Mae's $3 trillion of bonds, were asking the Treasury to bolster the government- sponsored company and its smaller competitor, Freddie Mac, said three people with knowledge of the talks.

The next afternoon, before financial markets opened Monday in Asia, Paulson announced the rescue plan, saying he would seek authority to buy unlimited equity stakes in the companies and their bonds if needed, while the Federal Reserve would lend directly to Fannie and Freddie. Congress included the proposals in a broader housing bill that President George W. Bush signed into law last week.

Freddie and Fannie rely on foreign institutions. Investors and central banks outside the U.S. own about $1.3 trillion of Fannie and Freddie's corporate and mortgage bonds, according to the Treasury. Chinese institutions are the biggest holders in Asia.
Think about that for a moment.
If foreign nations can force us to create a multi-trillion dollar taxpayer-funded bailout of our financial institutions (that those foreign nations also happen to be heavily invested in), what's to stop them from preventing us from creating a multi-trillion dollar universal health care system?
All they would have to do is to not lend us money. That's all. Nothing more. They wouldn't need to fire a single shot, or issue a single warning. That's what happens when your nation doesn't save any money.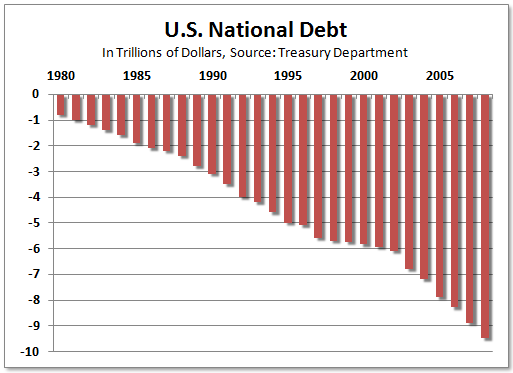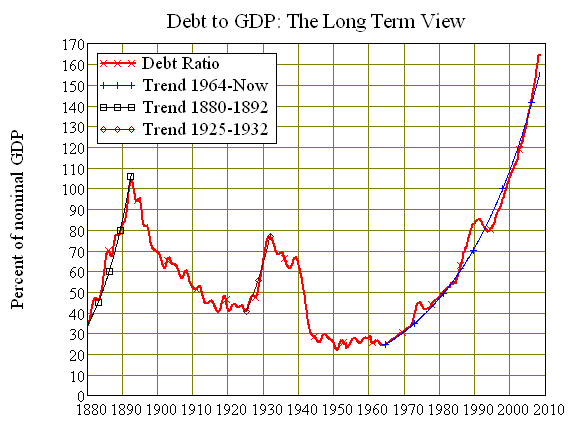 This is the sort of situation that Obama will inherit, assuming he becomes president. Before he can propose a universal health care system he's going to have to go to our Asian creditors and sell the idea to them first. Asia just happens to be the same continent that we've been bombing for the last five years.
A Call To Arms
So does that mean there is no hope?
On the contrary. What it means is that our job is simply much larger than some here would like it to be.
The Republicans have set up Obama to fail, and without our help he will fail. The Bush Administration has looted everything that wasn't nailed down, and has to a large part timed the collapse to happen after they've already fled the country.
They've been able to do this because the American people allowed them to. The system has been set up to fail, and Obama has to work with the system as it exists...unless the American people say otherwise.
The American people set up this system and they can change it any time they want to. People forget just how much power they have.
The trouble is that you can't change the system from within the system. You aren't going to stop the Obama Administration from failing simply by using the ballot box. You need to get out into the streets.
You are also going to have to educate yourself. No longer can you accept 30-second sound bites that have no substance.
For example, do you think that FDR's New Deal legislation happened simply because of what happened through the ballot box? No.
The New Deal happened because the American people made it happen. The roots of the New Deal started two years before FDR was elected. Not only that, the American people didn't let up on the pressure once FDR was elected.
Empty is the cupboard,
no pillow for the head,
we are the hunger children
who cry for milk and bread.
We are the hunger children
who cry for milk and bread.
We are the worker's children
who must, who must be fed.
- sung by children at the gates of the White House, Thanksgiving Day, 1932, shortly before they were arrested
Do you think that FDR thought up the idea of a Bank Holiday out of the blue? No. States like Michigan had already shut down their banks beforehand.
And then there was the rise in labor unions during FDR's Administration that allowed a middle class to develop in this country. Do you think that it simply happened because the government passed the Wagner Act? No.
It happened because working people took to the street and made it happen.
Do you think FDR invented programs such as Social Security and unemployment benefits out of thin air? No. These programs were being pushed by radical left parties like the communists, which was gaining increasing popularity. The Democratic Party was in real danger of losing the the vote of the working man and woman. [That's why seeing Obama debating on Fox News concerns me.]
People, we have arrived at a defining moment. If we cringe from our responsibility then the job will be that much harder in the future. We need to look past the candidate and instead focus on the goals.
The cost of failing to act is extremely high. If we allow our nation to undergo another round of looting we will doom us all to 3rd world status for generations to come.
If we fail yet again then we will have no one to blame but ourselves.