The Advance Durable Goods report is out for October 2009. Not good. New orders are down 0.6%.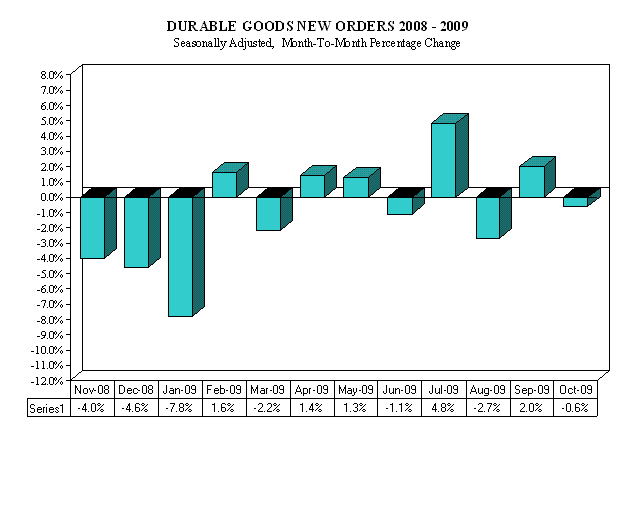 New orders for manufactured durable goods in October decreased $1.0 billion or 0.6 percent to $166.2 billion, the U.S. Census Bureau announced today. This was the second monthly decrease in the last three months. This followed a 2.0 percent September increase. Excluding transportation, new orders decreased 1.3 percent. Excluding defense, new orders increased 0.4 percent.
Shipments and inventories were also down, shipping down 0.2% and the percentage for inventory decline is negligible. New Orders for machinery was down -8%, computers -7.2%. Defense capital goods new orders, down -18.4%.