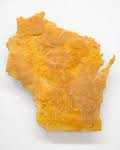 Cheese head land, Wisconsin, is exploding in protest. Why? The Republican governor, Scott Walker, is trying to union bust, all in an effort to dump their $3 billion dollar budget shortfall on the laps of workers.
The governor literally tried to have State Democratic Senators arrested.
He not only said he would not negotiate, but announced he had alerted the National Guard in the event of worker protests (note the last time the Guard was called in to handle a labor dispute was in 1934). Walker since backed down on this particular threat, but has now sent out state police to round up Democratic state senators who are refusing to vote on the latest iteration of Walker's proposal,
Seems the Wisconsin governor has backed off the order to haul state representatives off to jail, yet the Democrat State Senators fled the state:
Wisconsin state Senate Democrats fled the state on Thursday to protest a Republican plan to sharply curtail union rights for public employees, and President Barack Obama weighed in on their side.

"We were left with no choice," Democrat Sen. Jon Erpenbach said of the decision to leave Wisconsin rather than debate the plan in the legislature. He was speaking to WisPolitics, an online news service.

Asked when the Democrats would return, Erpenbach said, "The question is when are the Republicans going to sit down seriously with the other side on this issue and try to work something out."
Of course Fox News is on the case, hunting down the State Senators to a hotel in Illinois.
Some financial reality on how the budget shortfall simply isn't labor fault in the first place comes from David Kay Johston during an interview on the Dylan Ratigan show:
DYLAN: David, The AFL-CIO in Wisconsin is outraged in that state, a state where 2/3 of the corporations pay nothing in taxes and where the percentage of overall state revenue from corporations is down 50% in that state. We all know that the banks were selling fraudulent mortgages to pensions who are trying to keep up with their free-spending governors in order to keep their jobs. What are your thoughts on the situation developing right now in Wisconsin where you're got a politician trying to eliminate the ability for anybody to tell them — anybody to resist?

DAVID: Well, Dylan, I think this is a very revealing move. You know, Aristotle taught us the tyrants first surround themselves with bodyguards who will go after anybody who challenges what they do. We shouldn't forget that historical lesson. You know, the pensions they want to go after, they're not very big in Wisconsin. I just calculated the numbers. The average Wisconsin state employee gets $24,500 a year. That's not a very big pension. The state pension plan, 15% of the money going into it each year is being paid out to Wall Street to manage the money. That's a really huge high percentage to pay out to Wall Street to manage the money. And what I think is going on here is this is the state as we began where public employee unions were first by law allowed, and if this governor can break these unions then you're going to see this happen all across the country and further drive down wages. And if you can drive down wages in the public sector, it means private employers can drive down wages in the private sector.

DYLAN: And if you were to contextualize the rating of the pensions with the trillion dollar vampires that are off foot in this country from defense to energy to banking, who do you hold responsible — how responsible, for instance, is the media for failing to hold the politicians' feet to the fire on the trillion dollar vampires and instead chasing the little ghosts and cupids that are set out of Facebook by leftists and rightists around the world?

DAVID: Well, you know, Dylan, it is terrible that most journalists went into the business to tell stories and they don't know how to count because the numbers here are quite compelling. And you know, Wisconsin, if you go to GoodJobsFirst.org subsidy watch, you can see the tens and tens of millions of dollars over the years Wisconsin taxpayers have been forced to pay to give to corporations, to everybody from SC Johnson and Company in Racine to Harley-Davidson to various cheese companies that is massive amount of taxpayer gifts going to businesses instead of their competing in the marketplace. So this should be very, very troubling to people, but it's this notion that — you're going to — the first thing you announces, "I'm going to call out the National Guard." Well, first of all, do you understand a lot of the National Guard are people who are schoolteachers and public health nurses and judges and it's going to call them out on themselves.
Note the comment that many Journalists do not know how to count. That is no lie and was a great inspiration for this site to exist.
Dr. Chinn ran some wage numbers, comparing public and private wages, total compensation by degree in Wisconsin. From the numbers:
Total hourly compensation for Wisconsin public sector workers is 4.8% lower than for private sector (-5.1% for Wisconsin State workers, and -4.7% for local government). The differentials are bigger for annual compensation.
George Washington compares the unrest to Egypt in the Revolt Spreads to America and Wisconsin cheese makers are offering a discount to anyone who openly opposes Governor Walker. It seems the tea party is sparking a revolution of it's own, called the American worker and middle class would really like some real representation now, cause you sure ain't it.
Update February 18th, 10:40 AM, CST:
The Governor has sent the State Troopers after the missing Democratic Senators, and is now messing with the Green Bay Packers:
Seven current and former Packers signed a letter in support of the AFL-CIO's efforts to derail Walker's plans. Those who signed include: Curtis Fuller, Chris Jackie, Charles Jordan, Bob Long, Steve Okoniewski, Brady Poppinga and Jason Spitz.
The Green Bay Packers, beyond being Superbowl Champs, are the only team in the league not owned by some Billionaire:
The Packers are the only non-profit, community-owned franchise in American professional sports major leagues. Typically, a team is owned by one person, partnership, or corporate entity, i.e., a "team owner." The lack of a dominant owner has been stated as one of the reasons the Green Bay Packers have never been moved from the city of Green Bay, a city of only 102,313 people as of the 2000 census.
School closings are to Milwaukee now as union members revolt in protest. Governor Walker is chasing after the Democratic State Senators with police because without them the Senate cannot hold a quorum in order to pass the union busting bill.
President Obama is getting into the mix and Governor Walker is telling the President of the United States to butt out of their business.
Overnight a recall movement has sprung up to get rid of 8 GOP State Senators and Walker.
In the Assembly, Republicans are expected to pass the union busting bill.
Stay Tuned.
Update February 18th, 1:34 PM CST:
The union busting bill failed in the Wisconsin State Senate. Looks like unions and workers won....for now. Yet the government is effectively shut down and Democrats are talking a compromise. When dealing with crazy people out to blame and destroy workers and their rights, it's yet to be seen what kind of compromise that really means.