Well, it happened. The official unemployment rate jumped to 10.2% for October.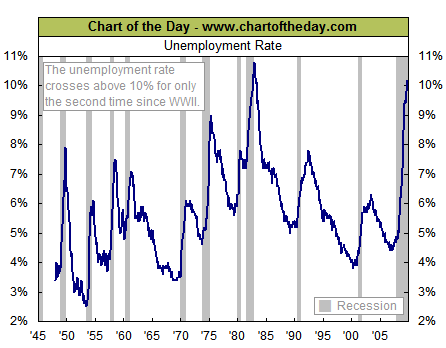 Here is the press release.
The unemployment rate rose from 9.8 to 10.2 percent in October, and nonfarm payroll employment continued to decline (-190,000), the U.S. Bureau of Labor Statistics reported today. The largest job losses over the month were in construction, manufacturing, and retail trade.
What's U6? 17.5%.
The number of people on unemployment at or greater than 15 weeks? 8. 834 million. At or greater than 27 weeks? 5.594 million.
Average duration on unemployment? 26.9 weeks.