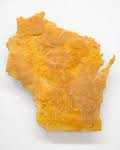 Boo Hoo Wisconsin! You did not remove one of the most inane, toxic governors out to destroy the middle class with nonsensical economic agendas. Regardless of party, Walker's attack on collective bargaining was simply an attack on working people. Yet somehow envy that some workers have managed to hang onto pensions and health care which won't send them into poverty enrages others who do not have wages, pensions and benefits. So angry Wisconsin, instead of demanding higher wages, pensions and better health care for themselves gave the very people was are out to destroy them, carte blanche, a mandate to continue to do just that! Why not, let's destroy pensions, worker rights, wages and jobs, instead of being outraged that our financial livelihoods are under attack! Just today Republicans blocked a bill to address equal pay for women, yet will those Senators be recalled? Nope, and they probably won't lose their elections over it either.
How did this all happen? Back in March of last year, Wisconsin did the nasty against labor. Unions tried to stop it and literally Governor Walker sic'ed the state police on some state Democratic Senators who were trying to stop the railroading of workers.
All of this sparked a recall effort in Wisconsin, target Governor Walker. Earlier the recall of several Wisconsin state Senators came up short.
Now the big kahuna, recalling the governor, also fails. The tea party is simply a manufactured cause, created by the Koch brothers, yet once again, they won.
Why is that?
Many will point to how Democrats were out spent 7 to 1 and other excuses and in some sense one of them may be right. Democrats are also presenting policies just as disliked as the tea party ones, favoring a select few and not U.S. citizen labor as a whole. Below is the Washington Post's analysis on why labor just lost Wisconsin:
The Democratic primary: To hear those who worked in the trenches of the recall tell it, the fact that Democrats had a contested primary between Barrett and former Dane County Executive Kathleen Falk bears considerable responsibility for Walker's victory.

Not only did the primary take place less than a month before the general recall election but organized labor spent millions in support of Falk (and against Barrett), spending that many Democrats believe weakened the eventual nominee. Democratic pollsters insisted that Walker was languishing in the early spring but rebounded as Barrett and Falk fought amongst themselves in the primary.

Money: As of Monday, more than $63 million has been spent on the recall fight with Walker and his conservative allies vastly outspending Barrett and other Democratic-aligned groups.

Walker himself had raised in excess of $30 million for the recall campaign while Barrett collected just under $4 million.

Being outspent 10-1 (or worse) is never a recipe for success in a race. Democrats cried foul over Walker's exploitation of a loophole that allowed him to collect unlimited contributions prior to the official announcement of the recall in late March. Of course, Democrats also pushed the recall and Walker played by the rules of the game — making what he did strategically smart rather than underhandedly nefarious.

2010: There was considerable internal discussion and disagreement between Washington and Wisconsin Democrats (and organized labor) about whether to push for a recall election this summer or wait until 2014 for a chance to unseat Walker. (Washington Democrats broadly favored the latter option, Wisconsin Democrats and labor the former).

As the recall played out, two things became clear: 1) There were almost no one undecided in the race and 2) those few souls who were undecided tended to resist the recall effort on the grounds that Walker had just been elected in 2010.

The sentiment among those undecided voters, according to several Democrats closely monitoring the data, was that while they didn't love Walker they thought he deserved a full term before passing final judgment on how he was performing.

That Democrats nominated Barrett — the same man who Walker had defeated in the 2010 general election — added to the sense among independents and undecided voters that this was primarily a partisan push to re-do a race in which they didn't like the final result.

Milwaukee: As is true in any state that has a single dominant city — in terms of population, profile etc. — there is resentment toward that city from everyone who doesn't live in it.

Barrett's ties to Milwaukee, therefore, wound up hurting him far worse than many Democrats expected at the start of the contest. And, Walker smartly cast Milwaukee not only as lagging the overall economic recovery of the state but also as badly crime-riddled in television ads.

The contrast Walker effectively drove between the general direction of the state and that of the city of Milwaukee played into fears/doubts/dislikes that many people already had about the "Land of Plenty" (with apologies to Alice Cooper).

Walker's focus: Say what you will about his policies but Walker is a damn good campaigner and, from the moment he knew a recall election was likely, he did everything he could to ensure he came out on top.

Folks, be prepared for more attacks on labor, women, workers, pensions, more income equality and basically all of the pillars which created the United States middle classes in the first place. We're going into a world of free market fantasy, austerity overdrive and we all should start wearing black for the American worker right now.
Cheese heads, yeah, we get it.
Unions just lost big expending not just time and money but also public perception on what unions really do for the middle classes. Just today Fox News put out more propaganda to say why all state budget problems are the cause of workers. This simply is not true.
What is true, unions are highly correlated to strong middle classes. Take this economics research study results showing the decline in unions is highly correlated to rising income inequality. Did you know the United States ranks 4th in the worse income inequality of industrialized nations?
In 1935, the New Deal granted workers basic collective bargaining rights; over the next decade, union membership grew dramatically, followed by an equally dramatic decline in income inequality. This yielded an era of broadly shared prosperity, running from the 1940s into the 1970s. After that, however, unions came under attack—in the workplace, in the courts, and in public policy. As a result, union membership has fallen and income inequality has worsened—reaching levels not seen since the 1920s.
Check out these two excellent videos created by the study author and you get the idea.
The Walker recall failure isn't just bad news for Wisconsin, it's a disaster for all sorts of middle class issues. The CBO has projected the U.S. will enter another recession in 2013. This is completely due to draconian budget cuts scheduled which were a result of Congress not being able to agree on raising the debt ceiling and thus losing the U.S. AAA credit rating. What Wisconsin has done is perpetuated the myth that one can destroy the middle classes and cut government services to the bone, yet still have a prosperous nation. Sorry folks, what you get is a prosperous few and then everybody else, just as it was in 1897. Who cares if 30-50% of the entire United States population lived in poverty and child labor is legal.
Boo Hoo Wisconsin!