Stimulus, stimulus, everywhere the buzz word stimulus,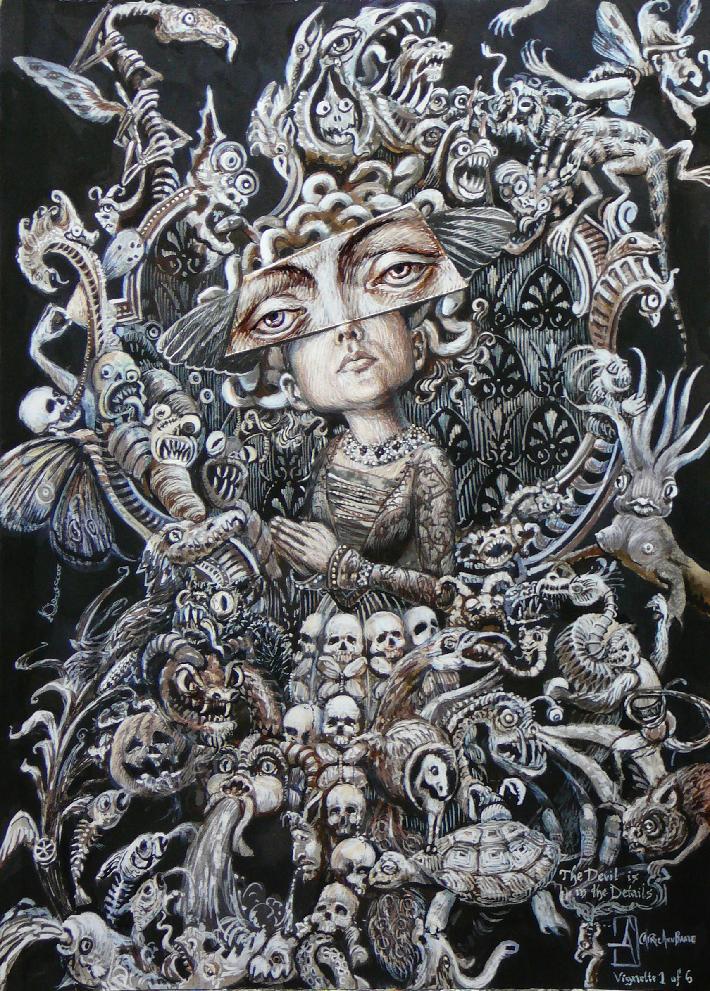 but where is the devil, you know that creature who screws up the details?
Navigating the politics, the lack of analysis, the specifics and more importantly, the time line of effectiveness is not for the faint of heart. To that end we must start with the latest publicly available legislative text.
The Bill Text
The working title for the bill is, The American Recovery and Reinvestment Plan . The bill is also in a state of flux. The House states the bill will be formally introduced on 01/26/09.
The House Ways and Means Committee has legislative text and is also attached to this post.
The Senate text is simply a placeholder, under bill number S.1. The Senate Appropriations Commitee does have a press release which is also attached.
The House Appropriations Committee press release:
It appears Henry Waxman introduced on 01/22/09 an alternative bill, H.R. 629.
This analysis focuses in on the House versions.
The Summary
Firstly an overview, which maybe out of date, yet a more basic summary is from wikipedia:
TAX CUTS ($275 billion): Payroll tax cuts ($500 for each individual, $1000 for couples), $2500 tax credit for higher education, $7500 non-repayable tax credit for first time home buyers (for houses bought until July 1st)
ENERGY INVESTMENTS ($58 billion): $32 billion funding for an electric smart grid, $20 billion for renewable energy tax cuts and 6 billion for weatherizing modest-income homes
EDUCATION INVESTMENTS ($142 billion): $21 billion for school modernization, $41 billion for various school programs, $39 billion of state aid to schools and universities, $16 billion for states for performance measures, $25 billion for states to keep public employees like teachers
INFRASTRUCTURE INVESTMENTS ($90 billion): $30 billion for highways, $10 billion for railways, $31 billions to modernize public buildings, $19 billion for water projects
WELFARE/UNEMPLOYMENT ($102 billion): $43 billion unemployment benefits and job training, $39 billion for health insurance and Medicaid, $20 billion for food stamps
HEALTH CARE INVESTMENTS ($111 billion): $87 billion for states for Medicaid, $20 billion to computerize health care records, $4 billion for preventive care
Below is a summary of specifics taking from the House Appropriations Committee Text, posted online and attached. This is the document to start with. While a deployment time line is not given, the amounts per action are. We will ignore the House Ways and Means tax cuts, medicaid and Welfare benefits for the moment and focus on the infrastructure and effectiveness of this spending. To read about transportation and infrastructure costs I point to BruceMF's post Transport Stimulus: You're Doing It Wrong. To read about tax cuts, see the analysis section.
$32 billion to transform the nation's energy transmission, distribution, and production systems by allowing for a smarter and better grid and focusing investment in renewable technology.
$16 billion to repair public housing and make key energy efficiency retrofits.
$10 billion for science facilities, research, and instrumentation.
6 billion to expand broadband internet access so businesses in rural and other underserved areas can link up to the global economy
$30 billion for highway construction
$31 billion to modernize federal and other public infrastructure with investments that lead to long term energy cost savings
$19 billion for clean water, flood control, and environmental restoration investments
$10 billion for transit and rail to reduce traffic congestion and gas consumption.
$41 billion to local school districts through Title I ($13 billion), IDEA ($13 billion), a new School Modernization and Repair Program ($14 billion), and the Education Technology program ($1 billion)
$79 billion in state fiscal relief to prevent cutbacks to key services, including $39 billion to local school districts and public colleges and universities distributed through existing state and federal formulas, $15 billion to states as bonus grants as a reward for meeting key performance measures, and $25 billion to states for other high priority needs such as public safety and other critical services, which may include education
$15.6 billion to increase the Pell grant by $500
$6 billion for higher education modernization
$20 billion for health information technology to prevent medical mistakes, provide better care to patients and introduce cost-saving efficiencies.
$4.1 billion to provide for preventative care and to evaluate the most effective healthcare treatments.
$43 billion for increased unemployment benefits and job training.
$4 billion for state and local law enforcement funding.
National Science Foundation: $3 billion, including $2 billion for expanding employment opportunities in
fundamental science and engineering to meet environmental challenges and to improve global economic competitiveness, $400 million to build major research facilities that perform cutting edge science, $300 million for major research equipment shared by institutions of higher education and other scientists, $200 million to repair and modernize science and engineering research facilities at the nation's institutions of higher education and other science labs, and $100 million is also included to improve instruction in science,
math and engineering.
National Institutes of Health Biomedical Research: $2 billion, including $1.5 billion for expanding good jobs in biomedical research to study diseases such as Alzheimer's, Parkinson's, cancer, and heart disease - NIH is currently able to fund less than 20% of approved applications – and $500 million to implement the repair and improvement strategic plan developed by the NIH for its campuses.
University Research Facilities: $1.5 billion for NIH to renovate university research facilities and help them compete for biomedical research grants. The National Science Foundation estimates a maintenance backlog of $3.9 billion in biological science research space. Funds are awarded competitively.
Centers for Disease Control and Prevention: $462 million to enable CDC to complete its Buildings and Facilities Master Plan, as well as renovations and construction needs of the National Institute for Occupational Safety and Health.
Department of Energy: $2 billion for basic research into the physical sciences including high-energy physics, nuclear physics, and fusion energy sciences and improvements to DOE laboratories and scientific facilities. $400 million is for the Advanced Research Project Agency – Energy to support high-risk, high-payoff research into energy sources and energy efficiency.
NASA: $600 million, including $400 million to put more scientists to work doing climate change research, including Earth science research recommended by the National Academies, satellite sensors that measure solar radiation critical to understanding climate change, and a thermal infrared sensor to the Landsat Continuing Mapper necessary for water management, particularly in the western states; $150 million for research, development, and demonstration to improve aviation safety and Next Generation air traffic control (NextGen); and $50 million to repair NASA centers damaged by hurricanes and floods last year.
Biomedical Advanced Research and Development, Pandemic Flu, and Cyber Security: $900 million to
prepare for a pandemic influenza, support advanced development of medical countermeasures for chemical, biological, radiological, and nuclear threats, and for cyber security protections at HHS.
National Oceanic and Atmospheric Administration Satellites and Sensors: $600 million for satellite development and acquisitions, including climate sensors and climate modeling.
National Institute of Standards and Technology: $300 million for competitive construction grants for research science buildings at colleges, universities, and other research organizations and $100 million to coordinate research efforts of laboratories and national research facilities by setting interoperability standards for manufacturing.
Agricultural Research Service: $209 million for agricultural research facilities across the country. ARS has a list of deferred maintenance work at facilities of roughly $315 million.
U.S. Geological Survey: $200 million to repair and modernize U.S.G.S. science facilities and equipment, including improvements to laboratories, earthquake monitoring systems, and computing capacity.
Price tag: $825 billion
Again, there are many more bullet points. (Has Congress ever heard of spread sheets?) This post is trying to focus on the parts of the Stimulus that would actually create jobs. This is the supposed intent of the bill, to create 4 millions jobs.
The Analysis
Now with all Scientific research there is one small problem. Universities are not focused or required to hire U.S. citizens, perm residents for research and are increasingly promoting a globalization, wage repression agenda. Offshore outsourcing of advanced R&D is increasing and universities can import an unlimited number of H-1B guest workers. There is also a host of other guest worker Visas for non-profits, research and unversities. Therefore, all of these funds should be tied to hiring/using U.S. citizens, Americans, perm residents preferred. While it is recognized that advanced research is international in scope, the evidence is pouring in that our higher educational system is not making the employment and education of U.S. citizens their top priority.
This stimulus is supposed to create American jobs, therefore one must have job creation tied to Americans preferred.
There are also massive I.T. projects, totaling 1 million jobs, but here again, the U.S. government seems to enjoy offshore outsourcing already of federal and state jobs. So where are the conditions these jobs must go to U.S. citizens, Americans, perm residents? Do we want to fund yet another Indian offshore outsourcer with U.S. taxpayer money?
If one believes Americans do not have the skills, think again. It is well documented the United States produces more STEM graduates than the U.S. can employ. These numbers are just the college graduates and do not include the many underemployed and unemployed IT workers or older technical professionals who have been displaced through labor arbitrage. Age discrimination is institutionalized in STEM occupations, so one can imagine the vast resource of highly trained, experienced and educated individuals over the age of 35 who are not being utilized. All of that talent is currently laid to waste and assuredly needs to be put to work for America.
Other analysis:
The New York Times reports massive increases in Medicaid, retrofitting the poor's homes with energy efficient upgrades and $100 billion in private sector energy development.
Once again, are U.S. citizens, U.S. firms going to obtain this $100 billion dollars in private sector development or will these funds be offshore outsourced?
Bloomberg has identified a few difference between the House and Senate Bills:
The legislation crafted by House Democrats includes $358 billion for public works projects, $192 billion in other spending and $275 billion worth of tax cuts. The Senate has begun work on part of its version of the stimulus plan, which includes $275 billion in tax provisions, including cuts for businesses and producers of renewable energy that differ from the House package
Paul Krugman in a 01/25/08 op-ed, Stimulus Gone Bad blasted the original rebate checks and tax cuts.
Aside from business tax breaks — which are an unhappy story for another column — the plan gives each worker making less than $75,000 a $300 check, plus additional amounts to people who make enough to pay substantial sums in income tax. This ensures that the bulk of the money would go to people who are doing O.K. financially — which misses the whole point.
...
Why would the administration want to do this? It has nothing to do with economic efficacy: no economic theory or evidence I know of says that upper-middle-class families are more likely to spend rebate checks than the poor and unemployed.
So why would one try something that was just proved not to work? Krugman is obviously accessing the latest bill text and following this closely (yea, rah!) and is ripping to shreds the latest Obama tax cuts, which we agree, they have proven to be a LEMON and Krugman was proved right from his analysis only one year ago:
First, Mr. Obama should scrap his proposal for $150 billion in business tax cuts, which would do little to help the economy. Ideally he'd scrap the proposed $150 billion payroll tax cut as well, though I'm aware that it was a campaign promise.
I heartily agree with Krugman, other economists and am thrilled so many are focused on the effectiveness of a plan and getting the most bang for the buck, based on sound economic theory and what has worked in the past.
Joseph Stiglitz in his January 15th op-ed, Do not squander America's stimulus on tax cuts points out:
household tax cuts, except for possibly the poorest, should have no place in the stimulus. Nor should business tax breaks, except when closely linked with additional investment. The one tax cut that should be included is a temporary incremental investment tax credit; it provides a big bang for the buck, encouraging companies to invest now when the economy needs the spending. Increased investments in infrastructure, education and technology, relief to states, and help to the unemployed need pride of place.
Stiglitz also argues that tax cuts do not generate growth in GDP in this kind of economic climate.
Paul Krugman, in his January 6th analysis is plain whipping out the math and doing a detailed effectiveness investigation of the proposed stimulus components:
The starting point for this discussion is Okun's Law, the relationship between changes in real GDP and changes in the unemployment rate. Estimates of the Okun's Law coefficient range from 2 to 3. I'll use 2, which is an optimistic estimate for current purposes: it says that you have to raise real GDP by 2 percent from what it would otherwise have been to reduce the unemployment rate 1 percentage point from what it would otherwise have been. Since GDP is roughly $15 trillion, this means that you have to raise GDP by $300 billion per year to reduce unemployment by 1 percentage point.
Now, what we're hearing about the Obama plan is that it calls for $775 billion over two years, with $300 billion in tax cuts and the rest in spending. Call that $150 billion per year in tax cuts, $240 billion each year in spending.
How much do tax cuts and spending raise GDP? The widely cited estimates of Mark Zandi of Economy.com indicate a multiplier of around 1.5 for spending, with widely varying estimates for tax cuts. Payroll tax cuts, which make up about half the Obama proposal, are pretty good, with a multiplier of 1.29; business tax cuts, which make up the rest, are much less effective.
Just as an example, what effectiveness has job training been in the past? During the last recession, one community college literally received 3/4 of a million dollars to train college educated tech professionals to be restaurant workers.
If retraining isn't effective or doing absurd things like the above, then it should be cut. Congress could simply attach these new jobs to U.S. citizens, perm residents status plus they could easily incorporate on the job training in the process. Effectiveness is key and there are many underemployed and unemployed Americans with high skills and highly adaptable skills. In fact corporations themselves used to provide on the job training routinely to employees.
The Politics
The current politics are a non-existent, quick rough number crunch that is not public, CBO report which was leaked to the press stating most of the economic stimulus will not be released until 18 months from now. While we need an analysis immediately on each component and it's projected effectiveness! There is no point in delving into rumor.
Also, Bernstein and Romer truly gloss over the details. We need a detailed analysis on each component and it's potential for creation of jobs! To date this has not been performed adequately.
The administration and Congress are also claiming 4 million jobs, 1 million in I.T. alone, will be created, but jobs for whom? If they do not attach to those jobs U.S. citizenship or perm status, there is no doubt Indian offshore outsourcing firms, body shops will import foreign guest workers to fill those jobs instead of U.S. workers. One must put conditions for domestically incorporated firms, local small business, U.S. workers, Permanent residents for these jobs.
The idea here is to stimulate the American economy, not the Chinese or India one. This means U.S. taxpayer dollars need to stay put within it's own domestic economy.
What Next?
While the Obama administration will have an accountability website, this is only after the bill is signed into law.
Obviously we want to know before they pass more spending, specifically what effectiveness is projected to occur. Obviously $850 billion dollars is a butt load of money, so don't the American people deserve to know before a bill is passed?
Come on Congress, get smart. This is not rocket science frankly to determine the details of a stimulus and where is will be most effective. One has plenty of objective economists, policy experts, labor experts and your own GAO and CBO to help. Let's get objective, let's get serious and figure out where precisely one will get the most bang for the buck.
Update
There are multiple posts updating information of this bill.
What's in the Economic Stimulus Bill? Part IV
What's in the Stimulus Bill? Part III
What's in the Stimulus Bill" Part II