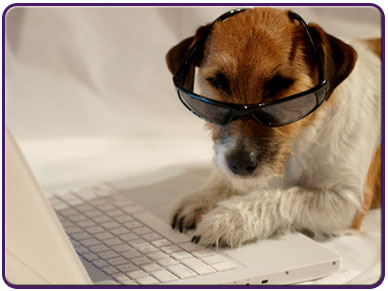 Shock of all shocks, the only ones who don't get U.S. trade policy is hurting American workers along with the economy are journalists & pundits.
"In the latest Wall Street Journal/NBC News poll, more than half of those surveyed, 53%, said free-trade agreements have hurt the U.S. That is up from 46% three years ago and 32% in 1999.

Even Americans most likely to be winners from trade—upper-income, well-educated professionals, whose jobs are less likely to go overseas and whose industries are often buoyed by demand from international markets—are increasingly skeptical."
Evidence journalists are oblivious is the last paragraph. Why denial kicks in is beyond me. Don't they see the statistics and realize the jobs most targeted for offshore outsourcing are the advanced R&D, professional ones? I guess the entire occupational areas of Science, Technology, Engineering and Mathematics don't count.
83% of blue-collar workers agreed that outsourcing of manufacturing to foreign countries with lower wages was a reason the U.S. economy was struggling and more people weren't being hired; no other factor was so often cited for current economic ills. Among professionals and managers, the sentiment was even stronger: 95% of them blamed outsourcing.
The article then continues with the usual blather about how great U.S. trade policy is. I think we need a television show like Hoarders or Intervention with these people and confront them with minor details like Q2 GDP was reduced by -3.50 due to the trade deficit. Yes, that's -3.50 percentage points, all due to imports exceeding exports 4 to 1, bringing us to the meager 1.7% GDP result.
On another note, the unfortunate retraining mantra is back, otherwise known as Stupid Pet Tricks. Politicians must see people as pets. How else can one promote the absurdity of retraining people in lesser skills when they already have advanced skills?
As part of efforts to address record-high levels of long-term unemployment, President Obama plans to announce a new national public-private partnership on Monday to help retrain workers for jobs that are in demand.
This is an absurd blow off, special interests get large funds and contracts, when the reality is Americans already have the skills. Just as an example, while cheap labor multinationals bang the drum claiming there is a tech labor shortage, 20.5 million people have a science or technology bachelors degree in the United States.
Even worse, check out who is partnering up with Obama, Gap Inc., Accenture, United Technologies, P.G.& E. and McDonald's. Accenture is a notorious offshore outsourcer. United Technologies also is an offshore outsourcer.
Now the Obama administration wants to give money to these very Benedict Arnold companies who offshore outsourced the jobs in the first place? Anyone else remember the days when corporations not only trained people, they retrained them and even sent them to college?
Please! Let's not throw more money down the drain, (more probable, funneled into the pockets of multinational corporations and special interests like rain water down the gutter).
Why don't these government officials simply create a venture capital fund that helps exclusively people displaced start new companies? Just plain start a new business, a new manufacturing plant, a new innovative company, even a new day care.
Do they not get that some of the best talent in America has been laid to waste, is sitting idled, is only seen as labor arbitrage cannon fodder instead of the ones who are the reason a corporation was successful in the first place?